Smarteye Warmly Welcomes the Leaders of China Mobile IoT to
Author:adminDate:2020-02-25
Wang Chenlong, the manager of China Mobile IoT Company and his party came to Shenzhen Smarteye Digital Electronics Co.,Ltd to conduct the factory audit work on Dec 3rd,2019, and Wei Minghai, the manager of ZTE accompanied the inspection and discussion. We Smarteye welcomes the leaders of China Mobile IoT to come and discuss the development of the IoT AI camera.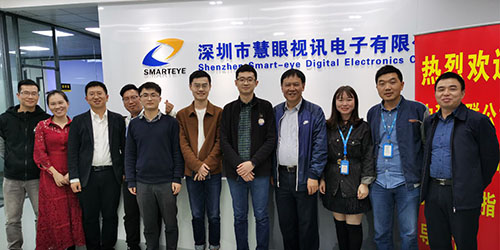 The research team visited Smarteye's showroom, manufacturing center, and reliability laboratory to learn more about Smarteye's enterprise scale, intelligent manufacturing strength and supporting services.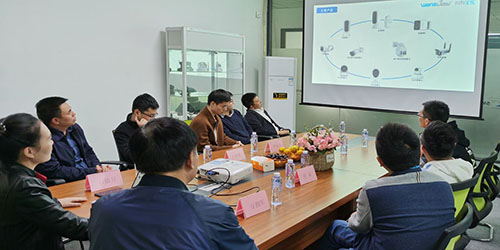 In-depth discussions at the symposium
Visit Assembly Workshop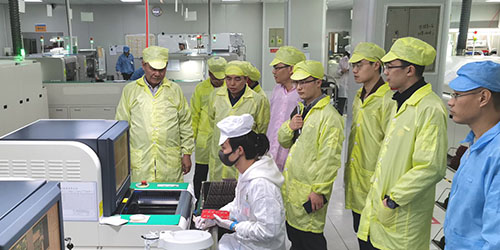 Visit SMT Manufacturing Center
Tang JianShe, the General Manager of Smarteye warmly welcomed the arrival of Mr Wang and his party, he introduced the development status of the IP Camera , and made a detailed introduction to the China Mobile AI camera project solution at the symposium. Tang JianShe claimed that Smarteye has formed its own brand design (Wansview), sales, service and top world brands OEM / ODM / JDM business type based on more than 17 years of industry experience, which has been recognized by the world's top brands ZTE who just passed the official supplier review to reach a strategic partnership with Smarteye. Now the company deploy a comprehensive upgrade of industrial 3.0 standard production lines, etc.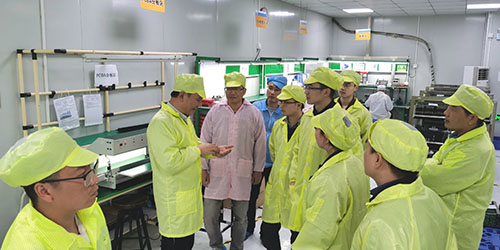 Discussion on Manufacturing Process
At the meeting, China Mobile IoT Company mentioned the hot AI technology in recent years. In response, Mr. Tang responded that Smarteye , as a collection of IPC, Smart Home product design and development , It is a national high-tech enterprise with manufacturing, sales , service and a software certification. Since 2004, it has been focusing on intelligent manufacturing. The technical characteristics of AI cameras are very consistent with the actual application scenarios of Smarteye products. Smarteye has been integrating its own resources and know the brand's responsibility and commitment, uphold the details to determine the success or failure of management. Philosophy and consistent quality standards, from the appearance standard to a screw, the company requires itself with strict vision; each assembly process, the gap between each art line, we Smarteye are never sloppy .We have been focusing on and looking forward to cooperating with China Mobile, and IP Camera is a market area that operators are very concerned about. We believe that Smarteye can contribute to China Mobile's IoT connection.