Solar cell camera
Author:adminDate:2022-03-26
Solar cell camera, installed in the indoor or outdoor through a line connected to the solar panel to power the camera, as long as there is sunlight can power the battery, so that the solar cell camera can work for a long time.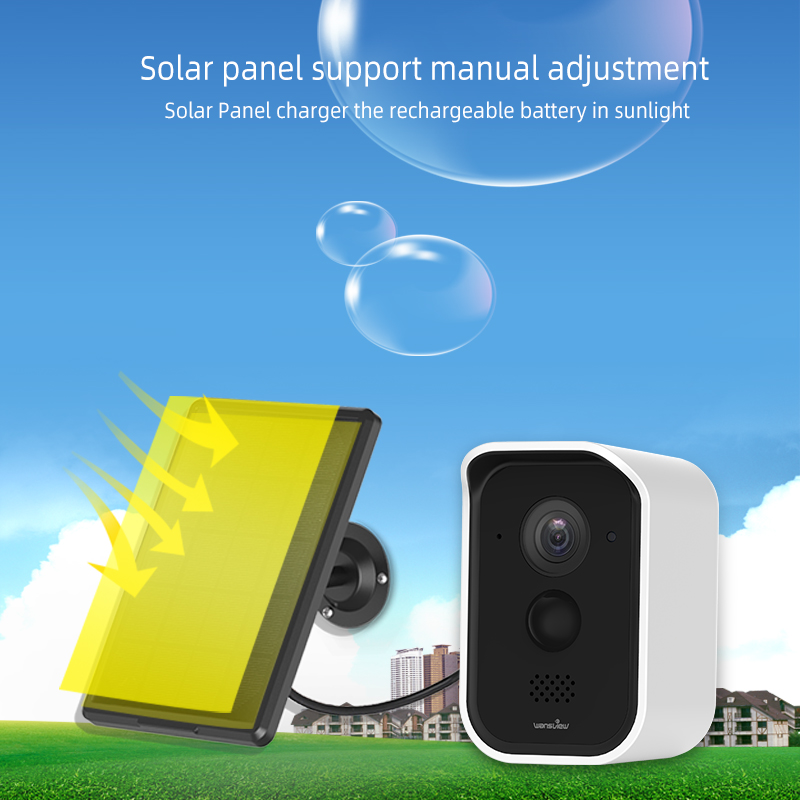 Solar cell cameras are suitable for installation in areas where it is not easy to install power lines, greatly protecting the environment clean and quick. The installation method of the solar cell camera is the same as that of the common network camera. The user only needs to install the solar panel in the area that can contact the sunlight, and then connect it to the battery camera. After the battery camera client is installed, it can be connected.
The solar cell camera can be shared by three users in different areas at the same time through a sharing function, which greatly ensures the safety, reliability and flexibility of use.