Waterproof webcam
Author:adminDate:2021-06-01
the rainy season arrived, the weather from time to time to give you a joke, from time to time a heavy rain.Installation in the outdoor surveillance camera network camera, waterproof function is very important.How about this waterproof webcam?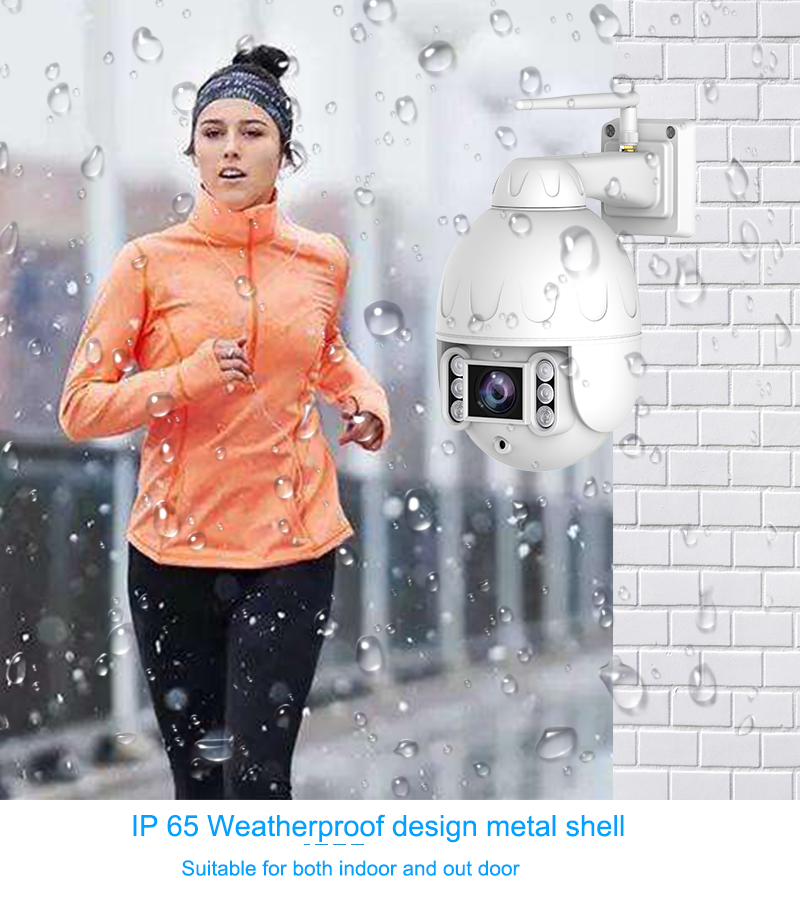 IP65 waterproof network camera to solve the user network camera installed in the outdoor to adapt to the requirements of bad weather, no matter how big the wind and rain, also can not stop the normal operation of the network camera.It is the best choice for rural or northern areas where there is rain and snow for a long time.
Full HD 3 megapixels, 12 patches 2835 infrared sentient being, night vision distance 10-15 meters, meet any scene use.In the northern rainy season, and does not affect the waterproof network camera's high-definition view.If your webcams don't have IP65 waterproofing or look blurry in bad weather, then we recommend you replace this high-definition waterproof webcams.