Video doorbell camera is like this?
Author:adminDate:2021-06-16
Visual doorbell camera, both the function of doorbell, but also through the installation of the doorbell camera APP real-time view of the situation at the door, to protect the safety of family members to limit the danger outside the door.Xiaobian recommends this video doorbell camera for you.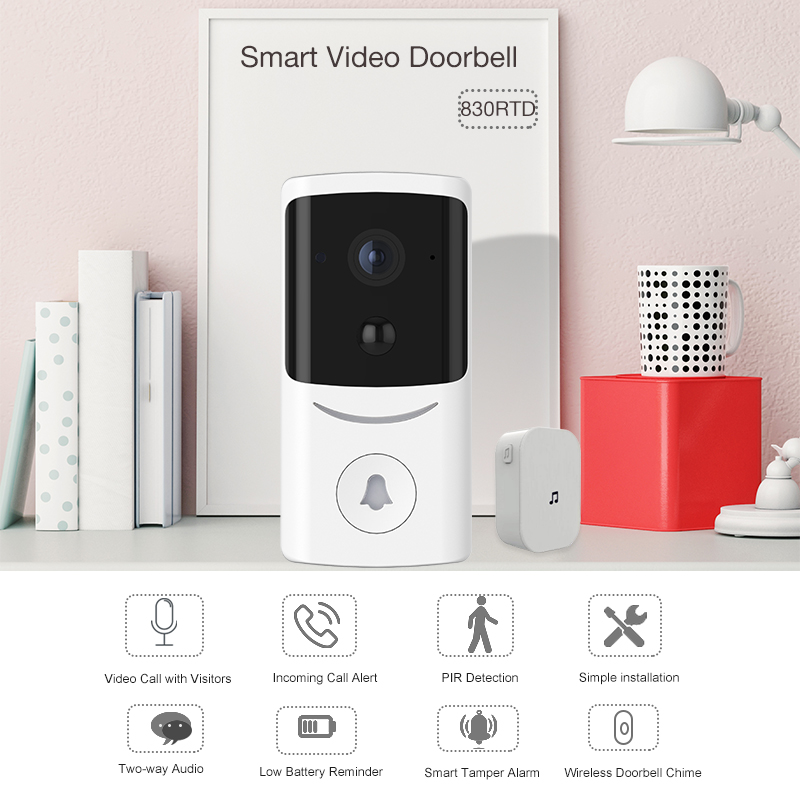 HD, 1080P resolution, 2 million HD pixels, combined with 110 degrees of wide Angle, coverage range is wider, record the situation in front of the door, color is more real, the image is clearer.
The video doorbell camera has built-in PIR movement detection function to accurately capture the dynamics outside the door. If someone passes by the door, the doorbell instantly records the video and pushes the alarm to the mobile phone to protect your property and family safety at any time.
The visual doorbell camera has built-in night vision outside the drama. Four 850NM infrared lights are used, and the night vision distance is more than 4 meters. With the algorithm, it can automatically identify the day and night patterns, so that the night vision is clearer and the danger is kept out.If your doorbell can only be notified, there is no way to see the visual, Xiaobian think for the safety of the family, recommend you choose this visual doorbell camera.