Pan-head network camera
Author:adminDate:2021-07-14
Home network camera do not want to install too much, and do not want to miss the important area, there is a network camera can solve this problem, Xiaobian for you to recommend the cloud head network camera, through the mobile phone operation, you can view different security areas.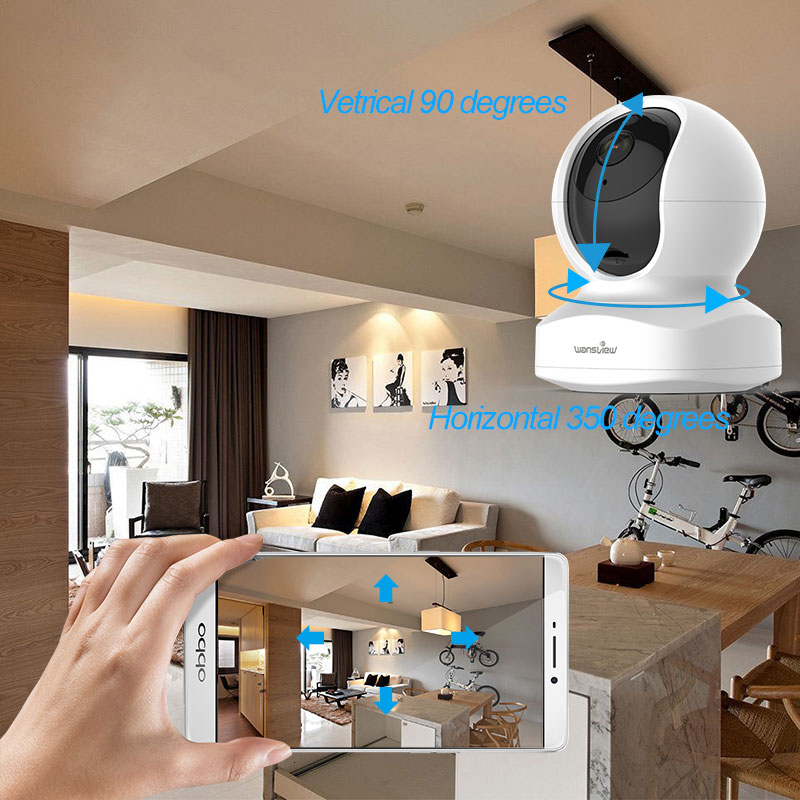 Through the network camera APP installed on the mobile phone, you can control the horizontal and vertical rotation of the network camera, check the situation in different directions of your home, and control everything at any time and anywhere.
Pantay network camera through the main account share, a pantay network camera can share 1 to 5 users by default, so the pantay camera can ensure that the user's family in different occasions at any time and anywhere to view control the state of the home, compared to the traditional network camera is more convenient and more convenient.