Can the security cameras see at night?
Author:adminDate:2021-09-08
Can the security cameras see at night?Some friends bought surveillance cameras and found they couldn't see anything at night, either in black or white.It seems that these users are buying inferior products or surveillance cameras without infrared night vision.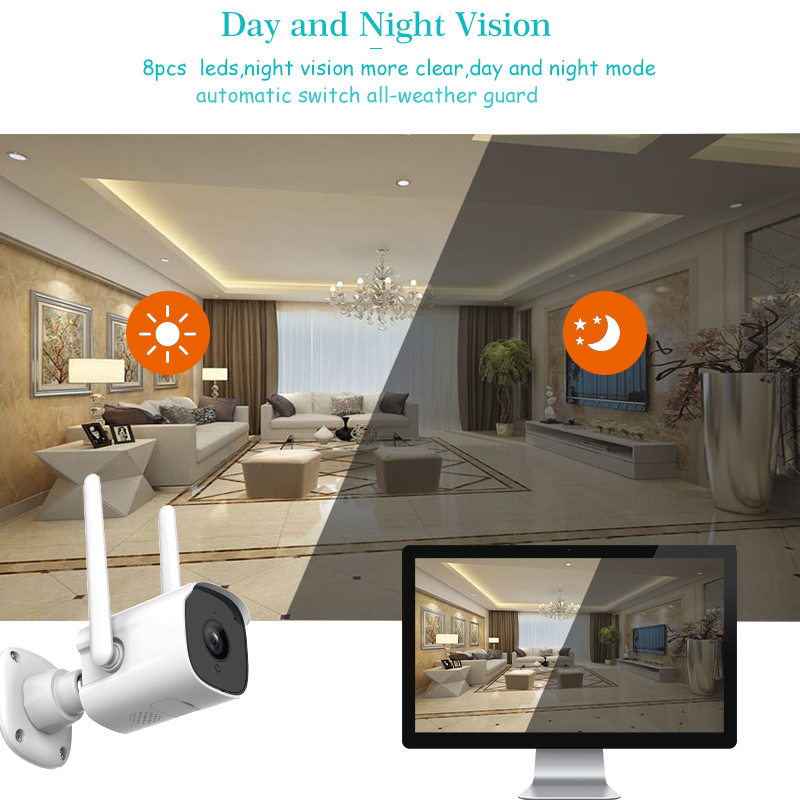 Whether installed indoors or outdoors, surveillance cameras should not only maintain high-definition video quality effect, but also have night vision function.If the surveillance camera is not equipped with night vision function, some users will report a black or white, completely invisible effect at night.This 764JBU small surveillance camera, built-in 8 infrared night vision lamp 10 meters effective distance, according to the different use of the environment automatically switch day or night mode, both day and night to maintain the hd quality of the video image effect.If your home surveillance camera to night or light is not clear, suggest you replace the 764JBU surveillance camera, security monitoring is urgent.