Two-way calls for surveillance cameras?
Author:adminDate:2022-01-17
Does the surveillance camera support two-way calls? Under the situation of the epidemic, many friends cannot go home. Two-way phone calls with surveillance cameras can effectively solve the missing of family members, and timely and effective online communication can meet the needs of users for phone calls.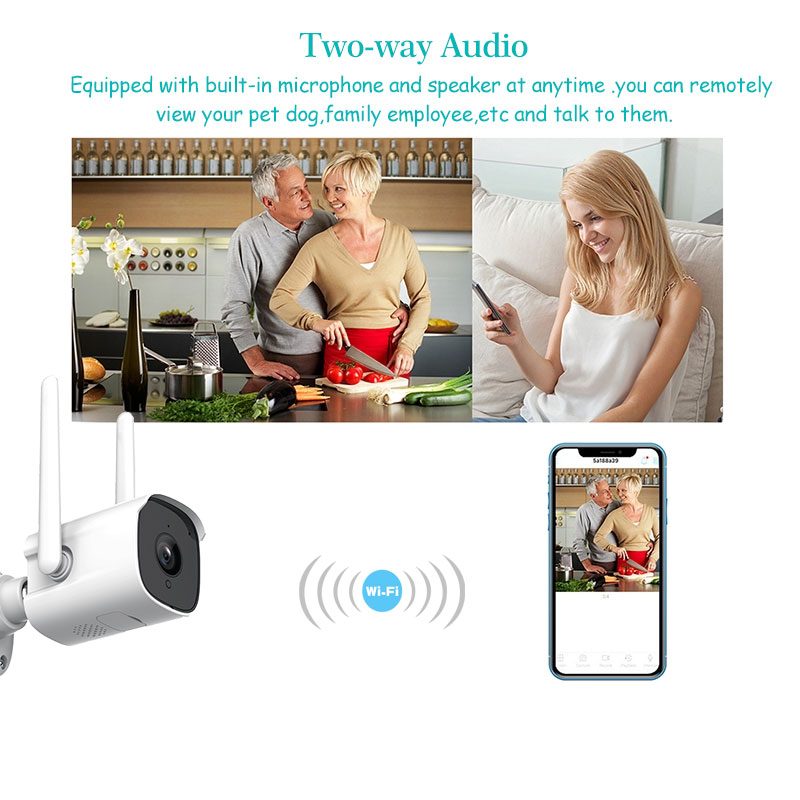 The surveillance camera has a built-in HD microphone and MIC, which can meet users' demands for two-way calls. For the elderly in their hometown, it is difficult to use smart phones. The two-way voice of the surveillance camera can meet users' demands. If your home surveillance camera or the use of the old haikang class of monitoring rod camera, xiaobian recommend you replace the video wireless surveillance camera can achieve two-way remote call oh!!