Camera manufacturers recommend doorbell cameras
Author:adminDate:2021-06-23
Visual doorbell camera, voice can be viewed remotely, voice intercom, HD, to meet your home use needs, let's take a look at the surveillance camera manufacturers recommended this visual doorbell camera.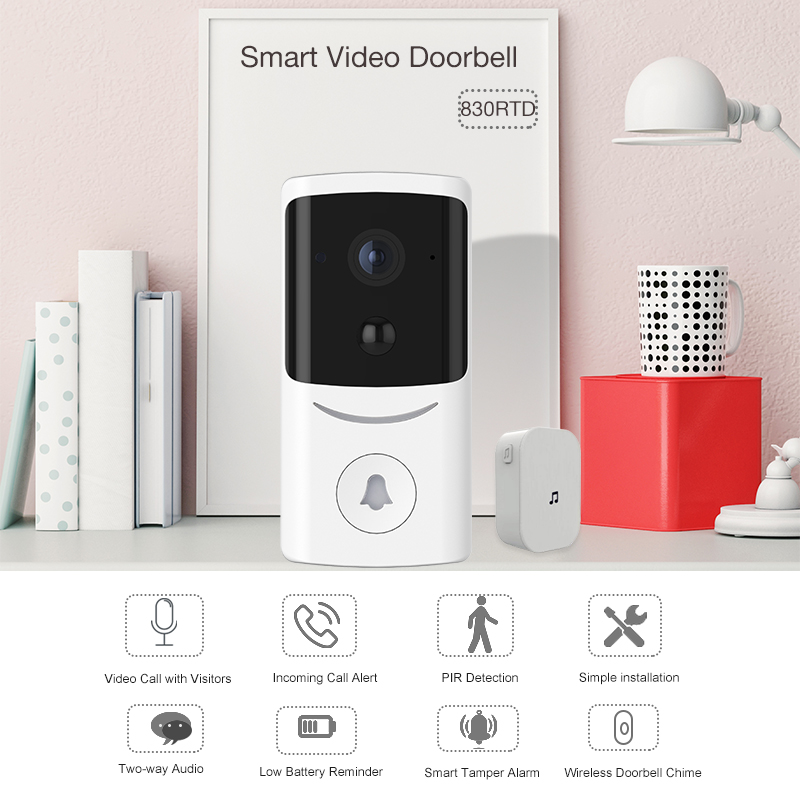 2 million pixels, 1920X1080 resolution, combined with 110 degrees of wide Angle to record the situation in front of the door, color is more real, the image is clearer, the visual doorbell display area is wider, the emergency situation is limited to the door.
Visual doorbell camera
Human movement detection outside the abnormal alarm, monitoring camera manufacturers recommended the visual doorbell camera built-in intelligent high-precision body sensor, accurately capture the dynamic outside the door, when there is a foreign body through the doorbell immediately recorded video and pushed to the mobile phone at any time to protect your property safety.
5200mAh lithium battery, standby time up to 180 days, using intelligent intelligent power saving chip technology, long battery life, long business trip do not have to worry, when the power is low APP will be low power reminder notification, can cycle charging.Monitoring camera manufacturers recommend products, you deserve to choose.