What are the benefits of PTZ surveillance cameras?
Author:adminDate:2022-01-19
How much of the area can your security cameras see? Can you see horizontally and vertically? Many users feel that the area of their home surveillance cameras is limited after installing surveillance cameras, and they need to install multiple surveillance cameras to see different directions. Xiaobian recommends that you install cloud tai surveillance cameras, and a surveillance camera can meet the needs of different areas you view.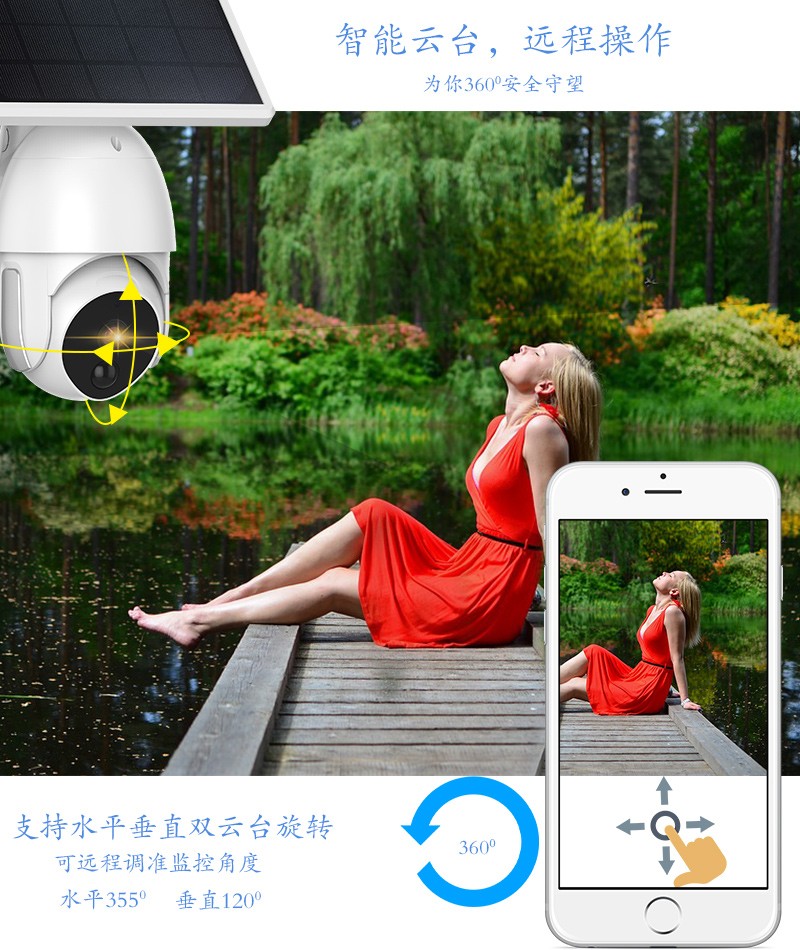 Panyuntai monitoring camera supports horizontal and vertical operation through the monitoring camera APP installed on the mobile phone, rotating in different directions to search and pull different areas. A PTZ surveillance camera can meet the needs of users with multiple surveillance cameras.
PIR movement detection is supported for PIR monitoring camera. For abnormal intrusion, it can be timely pushed to the user through the bound mailbox or mobile phone number, so that the user can timely do the corresponding processing. Is your surveillance camera still using guns? Still can't monitor different places from one security camera? Xiaobian recommends that you use a cloud platform surveillance camera.